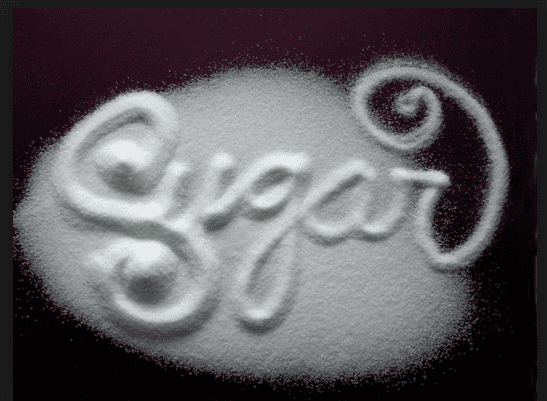 A few days ago, a new study on sugar and diabetes risk hit the news and BOY has it been exciting! Mark Bittman ran an op-ed piece titillatingly titled 'It's the Sugar, Folks' that has been widely circulated among the Real Food, carb-gnostic, and fad diet communities. It sure sounds, based on the press this study has received, that we've definitively proven that sugar is the culprit behind diabetes and other 'diseases of Western Civilization'. Hooray! We have our answer. And a path forward is clear, lets simply eradicate sugar and all our problems will go away!
I'm not going to pick apart the study (you can read it for yourself here). I suspect others will do that better than I could (Alan Aragon, I'm lookin' at you). And truth be told, this is the kind of study I like. It's large and mathy. The study authors put a lot of thought into it and controlled for multiple factors that are frequently ignored. I'm willing to accept their conclusions at face value, because I think their conclusions are fair and well supported. What I'm going to do is put those conclusions into perspective so you can decide how to apply them to your life.
First, lets talk about what those conclusions are and what they're based on. This study examined the statistical correlation between sugar availability (availability, not consumption. Although it stands to reason that consumption is probably reflected by availability) and diabetes prevalence on a population scale. That means that they measured how much sugar was available in a population's food supply and correlated it with diabetes rates in that population. Lets frame that with something you're familiar with: the BMI scale. The BMI scale measures the statistical correlation between weight-to-height ratio and mortality risk. Most people know that the BMI scale is actually a very poor indicator of an individual person's risk because it takes only two data points (out of thousands) into account. On a zoomed out, population scale level, a pattern emerges that as a population's average BMI increases so does it's mortality risk, but it's very difficult to apply that statistical correlation at an individual level because so many other factors come into play in determining an individual's risk (such as genetics, physical activity, body composition, diet quality, medications, epigenetics, gut microbiota, etc). This study is showing exactly the same kind of zoomed out, statistical correlation.
The main conclusion of the study was that for each 150 calories of sugar availability per person in a population's food supply, there was an increase of roughly 1% in diabetes prevalence in that population. 150 calories of sugar is about 1 soft drink, so basically, for every soft drink's worth of sugar per person per day, diabetes risk went up 1%. Remember though, this is at a population level. It's very difficult to apply this at an individual level because of mitigating factors (like genetics and physical activity and weight and body composition etc), but lets imagine that we can. Lets pretend that we can safely say that for every soft drink you consume a day, your diabetes risk increases by 1% (we can't say that based on this study, we're pretending here). Got that? Your diabetes risk increases by 1%.
Lets put that risk into perspective. This study found that low levels of physical activity conferred a 71% increased risk of impaired glucose tolerance (a precursor to diabetes) over high levels of physical activity across ethnicities, cultures and genders. In this study, inactive individuals had more than a 100% increase in prevalence of diabetes over those who got 150 minutes or more of exercise a week. In this study, inactive lean women were at twice (100% more) the risk of diabetes as lean active women, and obese inactive women had 16 times (1600%) the risk of lean active women. This study on almost 6000 men showed that for every 500 calories expended per week on physical activity (that's like an hour of brisk walking), diabetes risk decreased by 6%. This study suggests that inactivity confers a 30% increased risk of Type 2 diabetes in women. These risk ratios make that 1% increase from sugar look pretty measly, don't they?
My take on the whole thing? Sugar may be relevant. This study certainly raises some questions that should be further explored in clinical and epidemiological settings. I suspect, though, that sugar only becomes problematic under certain conditions and in certain individuals. That is certainly what my research has led me to believe. If you are metabolically healthy, regularly physically active, eat a nutritious diet and maintain a healthy weight and body composition, you probably don't need to worry about having some sugar here and there. If you are NOT metabolically healthy, are obese, are sedentary or have a genetic predisposition to diabetes, you should probably be mindful of your sugar consumption (but you should ALSO be mindful of increasing your activity level, losing excess body fat, and optimizing your energy balance, as those things will improve your metabolic function and may ultimately make sugar much less of an issue for you).
Here's the big problem with the way this study is being interpreted in the media: sugar is not THE problem. Sugar may be (and probably is, under some circumstances) A problem, one of many. But if we're going to treat sugar as THE problem, and then 'solve' that problem by simply eliminating sugar, we're missing the forest for the trees. Well, for one tree. A bush really. Inactivity is a bigger problem than sugar, and fixating on sugar gives the inactivity a free pass. To improve metabolic health we really need to address all the problems. Don't get hung up on Sugar As The Bad Guy. You cheat yourself out of vibrant good health, and miss out on some yummy and perfectly appropriate desserts.