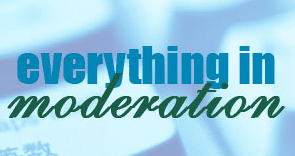 I have a rather revolutionary opinion on what the primary goal of any weight loss program should be (well, I don't think it's revolutionary, but I've been told it is by others…). And that opinion flies in the face of human nature. Human nature wants immediate and dramatic results. Unfortunately, immediate and dramatic results often come at the expense of long-term metabolic health, and lead to equally immediate and dramatic weight regain once one stops doing the things that produced the immediate and dramatic results. And rest assured, one WILL stop eventually, because the things that produce immediate and dramatic results are rarely sustainable or safe.
No, as far as I'm concerned, the primary goals of any weight loss program (aside from weight loss of course) should be:
-preservation of lean mass (muscle, bone, organ)
-preservation of metabolic health (which lean mass preservation supports)
-successful long-term (ie, permanent) maintenance of a healthy weight once it is achieved
The methods that promote those goals end up being, by most people's standards, pretty moderate.
Extreme Diets Produce Extreme Results
You know what they say, 'everything in moderation'? Moderation catches a lot of flack in the fad diet world. We've got gurus declaring entire food and macronutrient groups off limits, other gurus advocating replacing multiple meals a day with powdered supplements, others recommending inhumanely low calorie intakes, and now I'm seeing more and more extreme mono-diets (diets consisting of only one food such as potatoes, fruit, milk or even just water, perhaps with a splash of flavor from spices, or broth). Any of these techniques can produce rapid weight loss for a number of reasons: dehydration, extreme calorie deficit producing loss of lean mass along with fat, low palatability producing a spontaneous calorie reduction, etc. Unfortunately, along with rapid weight loss frequently comes loss of lean mass (1, 2) and a reduction in resting metabolic rate (RMR) (3), which together prime the body for subsequent rapid fat gain when 'normal' eating behaviors are resumed. In other words, losing lean mass and depressing one's RMR are a great way to get fatter in the long run.
If a person can reach a healthy weight with lean mass and RMR intact, they stand a much better chance of maintaining that loss in the long-term. So how do we minimize lean mass loss and protect metabolic function? There is a massive body of evidence supporting exercise during weight loss a means to preserve both lean mass AND healthy metabolic function. In my opinion, any successful weight loss program will prioritize supporting the establishment of habitual regular physical activity, and will progress at a pace that will allow for the preservation of the greatest degree of lean mass as possible. See what I did there? Framed healthy weight loss as a process of sustaining and supporting, rather than reducing and restricting. This is an important distinction.
Preservation of Lean Mass
The results of this study indicate that slow weight loss preserves lean mass better than rapid weight loss. To keep weight loss at a pace that supports lean mass preservation, the calorie deficit needs to be very modest. The larger the calorie deficit, the greater the percentage of weight lost will be lean mass.
Resistance training during weight loss also preserves lean mass. This study indicates that while creating a calorie deficit through food restriction produces a greater total weight loss, creating a deficit through physical activity actually produces a greater loss of fat, and preserves lean mass. This study on 118 women examined the body composition results from weight loss produced either by diet alone, or by diet and exercise. Each group lost about the same amount of weight, but the diet plus exercise group lost more fat, and didn't lose any lean mass. Exercise in general, and resistance training specifically, protect lean mass during weight loss and so are an essential component of any program aimed at promoting long-term success.
Preserving Healthy Metabolic Function
While there are myriad aspects of metabolic health, the one I'm most concerned with for this post is resting metabolic rate (RMR), the amount of energy the body expends at rest. Total body weight is one determinant of RMR, and so weight loss generally will produce a drop in RMR. However, it appears that exercise can mitigate that drop. This study (that I linked above) even suggests a minor increase in RMR over the control group in the diet plus exercise group. This one also indicates that resistance training can increase RMR, even in the context of weight loss. The last thing anyone should want is to get to a healthy weight but find themselves with an RMR in the toilet. When RMR is depressed, calorie intake must be kept low to prevent weight regain. Who wants to be on a diet for the rest of their life? With strength training and slow weight loss via a very modest calorie deficit, RMR can stay high enough to afford a humane and sustainable calorie intake once a healthy weight is achieved.
Successful Long-Term Maintenance
We've looked at ways to preserve lean mass and RMR during weight loss, now lets look at ways to support long term maintenance once a healthy weight is achieved. The National Weight Control Registry, which tracks people who've successfully lost and kept off weight, shows that in addition to making permanent changes in diet (I'll talk about diet a little more in a minute), virtually everyone who is successful at maintaining weight loss exercises regularly. This study indicates that the more active a person is during weight loss, the less likely they are to regain lost weight. I suspect this is due to both improved metabolic function and the establishment of habitual exercise. Exercise protects RMR and lean mass, AND promotes successful maintenance.
What about diet? In my opinion, diet should be as expansive and unrestrictive as possible while still allowing for (slow) weight loss. This means maintaining a very modest calorie deficit (I prefer a deficit of 500 calories or less), and only restricting foods, food groups and macronutrients if there is a real medical need. In this study, including a daily treat had no negative effect on weight loss and body composition results. In this one, altering the diet to be less restrictive produced a greater adherence to an exercise program, improving the subject's weight loss outcomes:
"…exercise regimens of moderate to high level of intensity proved counter-productive as weight-reducing strategies for an obese sedentary subject. This was due to the limited energy reserves (specifically, muscle glycogen) available to such individuals. However, when the diet was changed from a balanced composition to one that was highly loaded with carbohydrates, it became possible to sustain the intense exercise regimen over the experimental period, and achieve a significant drop in body weight. The results underscore the significant interaction effects between diet composition and physical activity, and emphasize the critical role that diet composition can have in exercise-based treatment interventions."
The lesson here: to promote the important goals of lean mass and RMR preservation, and long term successful weight maintenance, regular exercise needs to be an integral part of any successful weight loss program. To promote adherence to an exercise program, diet should be as moderate and sustainable as possible while still allowing slow weight loss. As this review of obesity literature concluded:
"While energy restriction in isolation is an effective short-term strategy for rapid and substantial weight loss, it results in a reduction of both fat and muscle mass and therefore ultimately predisposes one to an unfavorable body composition. Aerobic exercise promotes beneficial changes in whole-body metabolism and reduces fat mass, while resistance exercise preserves lean (muscle) mass. Current evidence strongly supports the inclusion of resistance and aerobic exercise to complement mild energy-restricted high-protein diets (note from me: protein, like exercise, helps preserve lean mass, so be sure you're getting plenty) for healthy weight loss as a primary intervention for [obesity]."
Rapid results are appealing, but more often than not they are short-term, and in the end losing weight quickly can sabotage your lean mass and RMR. There is a great deal of consensus in the scientific community that exercise and moderation in diet are the safest, most sustainable interventions for long term weight loss success. My own results certainly support this, by creating a very modest calorie deficit and prioritizing physical activity, I've been able to reach and maintain a healthy weight without any drastic or extreme dietary or exercise measures. Moderation in diet and exercise have worked for me, and work for my clients. And moderation is supported by a massive body of scientific evidence. Moderation isn't sexy, but it works.
If you'd like to read more, please check out my new eBook, Taking Up Space. I discuss all these concepts and more, and provide guidelines for implementing them into your life.