Popular fad diets are getting more and more extreme. It's no mystery, the less extreme ones don't work, so as people get disillusioned with each successive (and unsuccessful) diet, the diet marketers must come up with increasingly novel hooks. Low carb gets lower carb, low fat gets lower fat, more and more foods and food groups are declared the enemy, crazier and crazier food rules are invented.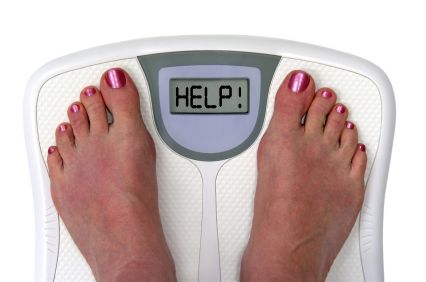 The problem with this is that behaviors and thought processes that are legitimately disordered are becoming more and more normalized. Behaviors that, objectively, would qualify as a serious eating disorder are now considered perfectly appropriate, and reinforced by a culture that is becoming obsessively fixated on food, eating and weight. I'm going to list a few symptoms and warning signs of disordered eating, taken from the Diagnostic and Statistical Manual of Mental Disorders. These are not normal behaviors. These are symptoms of serious, potentially fatal diseases, with long term health consequences.

-Preoccupation with weight, food, and dieting.
-Refusal to eat certain foods, progressing to restrictions against whole categories of food (e.g. no carbohydrates, etc.).
-Anxiety about gaining weight or being 'fat.'
-Denial of hunger, or use of 'tricks' to avoid eating, such as drinking large quantities of water.
-Development of food rituals and rules (e.g. eating foods in certain orders, at certain times, in certain combinations, etc)
-Withdrawal from usual friends and activities, perhaps in favor of a new social group that shares the same food rituals and rules.
-In general, behaviors and attitudes indicating that weight loss, dieting, and control of food are becoming primary concerns.
-Rigid exercise routine, compulsive need to 'burn off' calories.
-Regular intake of large amounts of food in excess of the body's caloric needs.
-Regular use of inappropriate compensatory behaviors such as fasting and/or obsessive or compulsive exercise.
-Extreme concern with body weight and shape.
-Creation of lifestyle schedules or rituals to make time for binge-and-purge sessions (purging includes fasting and exercise to 'atone' for food intake).
I think if you read this list objectively, you will notice that many of these behaviors are promoted and reinforced in various fad diet communities.

You may be thinking I'm being dramatic. I'm not. These behaviors are not normal. We are being conditioned to perceive them as normal and harmless though, by celebrities and diet book authors and a media that portrays each new diet as a 'healthy lifestyle alternative'. More moderate approaches, like walking and portion control, are ridiculed as ineffective and old fashioned by those same celebrities and diet book authors, while they portray public health scientists as evil corporate pawns.
'Oh come on, Amber! Just because a person cares about their weight or follows a diet doesn't mean they have an eating disorder!' This is true. Simply engaging in these behaviors doesn't automatically mean a person has an eating disorder. The problem, though, is that engaging in restrictive eating and rigid food rules can serve as a direct mediator between perfectionistic tendencies and eating disorders. Another study found that college students engaging in 'normal' dieting behaviors were already exhibiting many of the symptoms associated with anorexia and starvation. Dieting has also been identified as a direct contributor to the development of eating disorders. In essence, dieting can trigger eating disorders. So be careful. Many people start down the rabbit hole without realizing it, and before they know it they're deep, deep in the dysfunction. ED has a tremendously negative impact on quality of life.
Moderate approaches like portion control, increased physical activity and modest calorie reduction DO work. They work slowly, which can be frustrating when compared to the rapid (but unsustainable) results extreme fad diets produce. Those rapid results are appealing, and reinforce the perception that more moderate approaches don't work. But extreme diets normalize and reinforce behaviors and thought processes that aren't healthy and can have very serious long-term physical and mental health consequences, not to mention the monetary costs of treatment and recovery.
If you are experiencing any of the symptoms listed above, or if your diet has begun to take over your life, there is help. Start at the National Eating Disorder Association's website, or one of the other sites I've linked below, to find treatment professionals in your area, or talk to your doctor about a referral to a psychologist or psychiatrist with eating disorder experience. Your diet does NOT need to consume your life in order for you to reach and maintain a healthy weight. It is possible to eat 'normally' and healthfully without your days revolving around food and eating. You deserve a life beyond your diet.
More Resources:
http://www.nationaleatingdisorders.org/find-help-support
http://www.youreatopia.com/support
http://www.nimh.nih.gov/health/publications/eating-disorders/index.shtml
http://www.helpguide.org/mental/eating_disorder_treatment.htm
http://www.something-fishy.org/treatmentfinder/
Check out my 'Stop Dieting' blog series here and my ebook 'Taking Up Space: A Guide to Escaping the Diet Maze'.