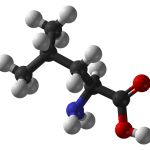 Sorry kids, it was a trick question. Neither is better. Everything is contextual. Animal protein is better for some people, and in some situations, and vegetable protein is better for some people and in some situations. And in other situations, it's a wash.
Researchers at the University of Tampa compared the effects of either whey or rice protein on muscle recovery, body composition and strength increases in 24 men (matched for age, body mass, strength, and resistance training experience) over an 8 week resistance training protocol. Each subject consumed 48 grams of either rice or whey protein post workout (this is a large dose, which is relevant. I will explain below.). Their diets were matched for macronutrient ratio and appropriate calorie intake, and were supervised by a registered dietician.
The results showed no statistical difference in body composition, recovery, or strength improvement between the two groups at 8 weeks. From the study:
"Rice protein isolate consumption post resistance exercise decreases fat-mass and increases lean body mass, skeletal muscle hypertrophy, power and strength comparable to whey protein isolate."
I mentioned above that the large dose was important and here's why: previous research has shown that at lower doses, animal protein produces superior body composition and strength improvements to plant protein. It has been speculated that it might be due to levels of certain amino acids, specifically leucine, which are proportionally higher in animal protein. This study sought to answer the question 'If the subject is getting an adequate dose of leucine, does the source of protein matter?' The answer, according to this study, is no. As long as the subject is getting adequate leucine (2-3 grams), the source of the protein doesn't matter for body composition and strength improvements. A 48 gram dose of rice protein post workout provides adequate leucine. It is only at smaller doses that source matters.
The take home message here is that if you are using plant protein to support your training, make sure you're getting enough total protein to meet that 2-3 grams of leucine benchmark. On average it will take about 35-45 grams of plant protein to get 2-3 grams of leucine, with some variation depending on what specific plant source it's from. In theory, you could also supplement with leucine, although I have never tried this. Don't worry, the claim that the body can only assimilate 30 grams of protein at a time is a myth.
From personal experience, the more you rely on plant protein, the more you need to pay attention to making sure you're getting an ample amount. This doesn't make plant protein inferior, it just means you need a little more of it to meet all your needs. I get most of my protein from plants (I like plant foods better), and I haven't had any trouble with recovery or building lean mass. I do pay attention to protein intake, and aim for about 150 grams a day (which works out to a bit less than 1 gram per pound of bodyweight) from a combination of whole food sources and a protein supplement (this is the one I use). I have never gone to the trouble of counting specific amino acids, I just aim for an adequate total protein intake. I don't think it's necessary to get this granular unless you enjoy geeking out on your diet. Just get enough protein over the course of the day and you'll do fine!
If you're curious, this is the whey protein used in the study, and this is the rice protein.