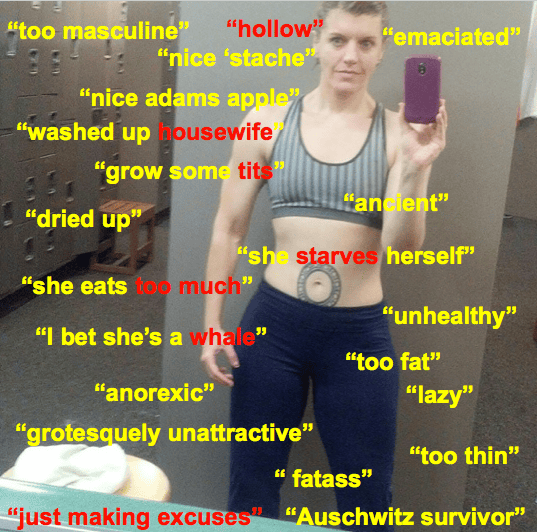 Here are a few things people have said about, and directly to, me over the last couple years that I've been blogging here.
There are a lot more. I couldn't put them all because the words would have completely covered me up and you wouldn't have been able to see who was in the picture.
Which is sort of what those words are designed to do.
Cover you up. Hide you. Make you invisible. Make you not exist.
No one benefits from the status quo. No one. Not even people who appear to conform to a cultural ideal of beauty. There is always a way that they are wrong. A way they are undeserving. A way to silence and dismiss them. No one wins. Ever.
The vast majority of these comments were made by other women. We will NEVER, EVER make any progress past this point if we keep fighting each other.
We are all in this together.