This is me now: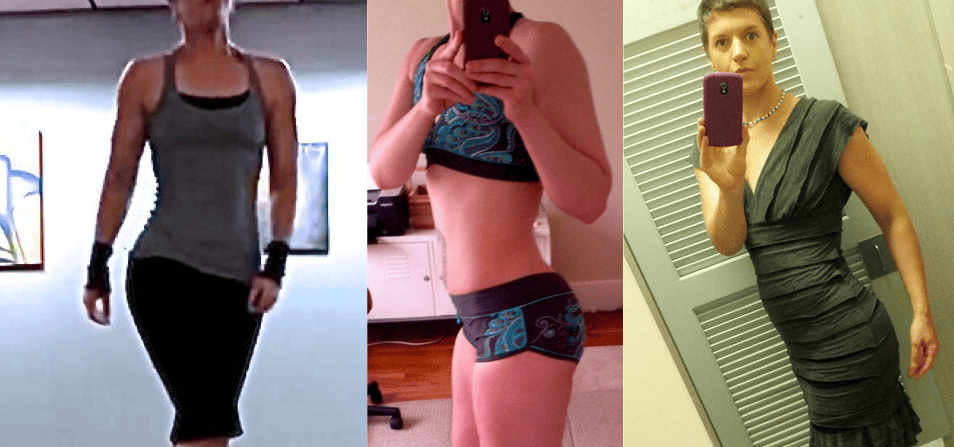 This is me then: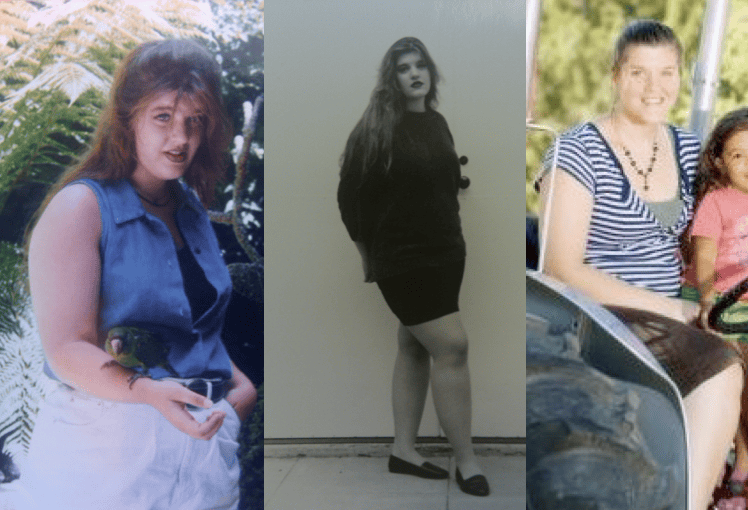 In 2008, after 35 years of the Standard American Diet, a sedentary lifestyle, and two pregnancies, I found myself obese, exhibiting a whole laundry list of Metabolic Disorder symptoms, and hurtling madly down a path toward chronic illness and an early, preventable death. Realizing that I was my daughters' primary female role model, I decided to clean up my act and model a healthy lifestyle, in the hopes that they'd be spared the future of obesity and illness that was my reality. With the simple act of trying to set a good example though, something amazing and unexpected happened. I healed myself and profoundly changed my body.
After decades of diets, yo-yoing weight, and thousands of dollars spent on weight loss gimmicks, I decided to stop trying to lose weight and instead focus on nourishing my body with real, whole foods in adequate amounts, to achieve HEALTH, not weight loss. Instead of punishing myself for dietary indiscretions by spending hours running on the treadmill, interspersed with years of absolute inactivity, I started finding activities I enjoyed, and simply spending more time on my feet and less time on my ass. What happened amazed me: I discovered I actually ENJOYED moving, physical exertion felt GOOD when my body was properly fueled, and most of all, my body was capable of SO MUCH MORE than I'd ever imagined. As the months went by, I gradually lost weight (ultimately 80 pounds), gained strength, saw symptoms of disease diminish and eventually disappear. You can see my weight loss progression here, my before pics here, and my after pics here.
I've since added a Personal Trainer certification, and a Nutrition and Weight Management Coach cetificatio to my Massage Therapist and Health Educator credentials. I offer private personal training and bodywork sessions, and teach movement and strength building classes at Body Techniques in Alameda, CA, and offer group and one-on-one personal training at the Downtown Oakland YMCA (for more info on both, click here). I advocate a diet based on real, whole foods, built on a foundation of a rich variety of fruits and vegetables, but I don't subscribe to a specific dietary dogma and encourage my clients to explore the vast world of food and movement without drinking the 'kool-aid' of any specific lifestyle philosophy. Every body is different and each of us must find what works best for our own unique ethics, goals and chemistry. More detail about my own philosophy here.
Please contact me with any questions or to schedule a private session! I look forward to working together.