*Note: this is an alternative way to approach weight loss and maintenance that has worked well for me. I hope that it might be helpful to people who are struggling to find a balance, and not finding success with more traditional approaches. If what you are doing is working for you, please keep doing it! My sharing my experience and approach is by no means a mandate that everyone should do it my way.*
**Note 2: I use the terms 'energy intake' and 'calorie intake' somewhat interchangably in this post. In general, when I say 'energy intake' I'm referring to the energy provided by the food you eat, which is measured in calories (much like distance is measured in meters).**
***Note 3: this post is a little more applicable to weight loss than weight gain. That said, if weight gain is your goal, you might find some valuable tools here.***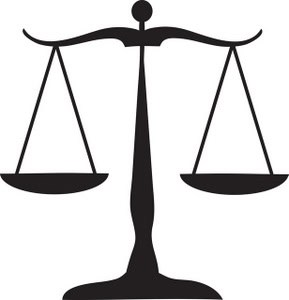 All my adult life I've had a weight that I thought would be ideal for me. Whenever I went on a diet, it was with the intention of dieting down to that weight. None of those diets worked, for a variety of reasons that I've discussed in other posts. I've learned a few things over the last few years, though, that have helped me reframe my approach to finding my 'ideal weight', and today I'm going to share them with you.
First lets establish the basics: a person's weight is the product of their energy and nutrient intake (what and how much they eat) and their activity level. The more active a person is, the more energy intake they will need to support their weight. For instance: at my activity level, a calorie intake of about 2800-3000 a day will support a weight of roughly 160 pounds. My height isn't a factor here, as long as I maintain this activity level and consume around 2800-3000 calories a day, my weight will be fairly stable at 160 pounds. Whether I were 4 or 7 feet tall, this activity level and calorie intake would support 160 pounds. The kinds of calories a person chooses CAN have some impact on how many calories they need to consume to support their weight, but that's a topic I've already discussed. The basic idea here is that your activity and calorie intake will determine your weight. So lets reframe this whole subject. Instead of trying to figure out what your ideal weight is, lets instead work on figuring out what your ideal level of activity and calorie intake is. Once you have that dialed in, your body will eventually normalize at the weight those two variables support.
When I started this lifestyle change, I tracked my diet pretty closely. I wasn't actively trying to lose weight at the time, although it was definitely something I was interested in! But in those early months I was more interested in seeing what and how much I was eating and figuring out ways I could improve my diet. I realized pretty quickly that I was consuming in excess of 4000 calories a day, sometimes considerably more. No surprise then, that I weighed 230 pounds and was gaining weight at a steady pace. So in addition to working on improving the quality of my diet, I also began to trim away the excess calories. For awhile, I tried to keep my calories relatively low, 1800 a day, but found myself constantly hungry and dealing with lots of cravings and binge eating episodes. Not good. So I added calories until I found an intake that allowed me to eat when I was hungry, feel satisfied at every meal, and meet all my nutrient requirements (both macro and micro nutrients). It took a LOT of trial and error, in fact it was about 6 months of fiddling before I really felt like I'd found my sweet spot. The magic number: 2800 calories a day. During those 6 months of fiddling, I lost about 15 pounds. During the 6 months after I 'figured it out', I lost 50 pounds without ever feeling deprived or hungry, and without horrible cravings and binges. I ultimately stabilized ay 160 pounds, a weight that I've maintained ever since fairly effortlessly. I know what you're thinking, 'how the HECK can a person lose weight eating 2800 calories a day?!?!? All the magazines say you have to eat 1400 calories to lose weight!' Well, 2800 calories simply won't support more than 160 pounds at my activity level. It just won't. That is physics. Because 2800 calories won't support more than 160 pounds, my body had to burn off the excess fat to get to the weight my calorie intake supported. It wasn't fast. It took about 18 months. But I never had to go hungry, and I didn't crap out my metabolism by undereating. Now, at this weight, I'm able to eat when I'm hungry, I feel satisfied after meals, and I don't struggle with cravings and binge eating. For the first time. Ever.
For the record, 160 pounds is 15 pounds heavier than the 'ideal' weight I've had stuck in my head my whole life. Trying to force my body down to that weight was always unsuccessful, because in order to maintain that weight I have to restrict my energy and nutrient intake below what my body seems to require to function optimally. I have gotten down to about 150 pounds a few times over the last 3 years that I've been maintaining, and each time I've had to really be disciplined with my eating, and I've experienced cravings, compulsions and binges. My body has made it very clear that it wants/needs 2800 calories a day, and the weight that 2800 calories supports is 160. My interpretations: 160 is my body's 'ideal' weight. At least at this stage of my life.
I don't eat exactly 2800 calories a day. Most days I actually eat more than that. 2800 is more like the minimum requirement for optimal function and performance. Without fail, if I feel hungry at bedtime and add up what I've eaten that day, it comes out below 2800. Without fail. If I undereat for a couple days, I notice cravings start to creep in. This is why I harp so incessantly on eating enough to support your activity. Your brain starts sending out SOS signals in the form of cravings and compulsions when you're not getting the nutrition you need. It is so important to find that sweet spot, the energy and nutrient intake that gives your body what it needs to function at it's best, and that supports a healthy weight.
So how do YOU do all this? I'm going to give you the tools to skip over a lot of that trial and error I had to do. You will still need to do some fiddling, but I'm going to give you a head start.
1. Keep a food log. This will show you what and how much you're consuming, and give you a realistic idea of the areas you're doing great, and the areas you need to work on optimizing. If you are overweight and want to lose weight, you need to eat a little bit less than you're eating now, so knowing how much you're eating now is important! Don't worry, you won't need to track your diet for the rest of your life. It's a great tool for getting a handle on where you are, and for helping you create new, healthier eating habits. Once those habits are in place, you won't need to log your diet any more.
2. Once you've got a good picture of where you are, use the calculators in my Calorie Primer to get an idea of what calorie intake would support the weight you think is your goal. Be sure to figure your activity level into the calculations. That will give you a starting 'target'. It will probably be higher than you expect, the reality is that it takes a fair amount of calories to support a healthy weight (hopefully your goal weight is a healthy one!).
3. Now start modifying your diet. Using that initial calorie target, put together an eating plan that will provide roughly that number of calories. It doesn't have to be exact every day. Anything within about 300 calories on either side of the target is going to be fine. You will find that you simply eat more on some days and less on others, the balance over time is what is important. If you experience hunger, cravings, binges and compulsive thoughts about food, move your calorie target up. Make sure you're getting plenty of protein, for a variety of reasons that I've discussed elsewhere. Aim for 1 gram per pound of bodyweight per day. That's a little more than you need, but I find that simply aiming for that much covers most peoples' needs, even if they don't quite get there. Experiment with fat and carb ratios until you find what works best for you. Every body is different. Spend some time working with different ratios and total calorie intake until you find your sweet spot. Your sweet spot will probably be within a stone's throw of the target you got from the calculators, but if it's higher it probably means your body's ideal weight isn't the same as your mind's ideal weight. Go with your body on this one. It knows better.
4. Step 4 is patience. You likely won't 'get it right' on the first day. It might take weeks. It might take months. But the beauty of doing it this way is that once you find that spot, you can just go on cruise control. Your body will take care of the weight thing, gradually, over time, with very little stress on your part. You just focus on giving your body the nutrition it needs. And that's a much kinder, gentler way of approaching weight loss than fighting your body and trying to force it down to a weight that might simply be too low to allow for a sane, sustainable life. This way, you follow your body's intuition, you support it's needs every step of the way, and you give it the time and nutrients it needs to stabilize at a weight that is both healthy and sustainable for the long haul.
Hopefully this gives you a new way of approaching the subject of weight optimization. Working WITH your body is so much more pleasant than fighting and forcing it. It is also far more likely to yield positive results. I know this from personal experience.